During the past weeks, I've spent a lot of time to prepare the BMW and myself for the journey.
Since I'll be traveling with lots of camera equipment and my 15 " notebook, it was important for me that all my gear can be locked in boxes, to be protected from nosy eyes and snatchers.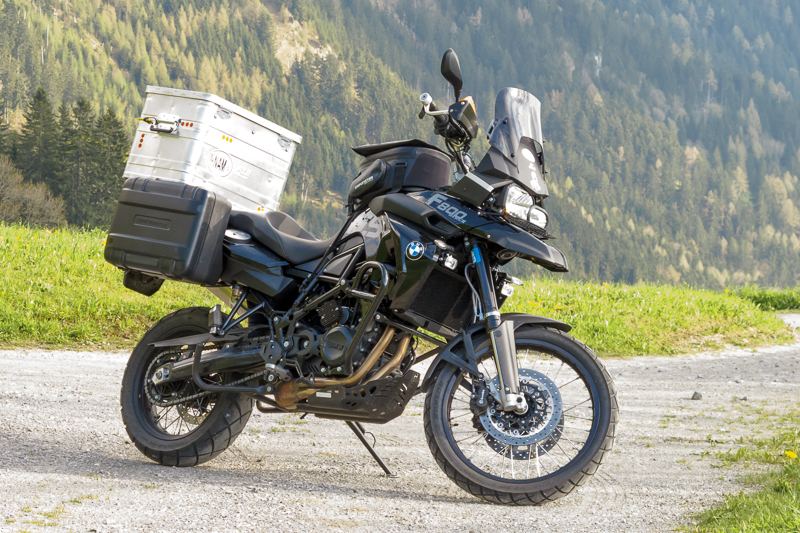 The 70l aluminum top case has been reinforced and is removable and lockable. The box will be filled to about 2/3 with a tent, sleeping bag and sleeping pad and provides extra storage space for the motorcycle jacket and gloves while I'll be exploring points of interest. Also it will be conveniant ro have a bit of space for groceries and other purchases.
The tank bag will hold my camera gear. It can easily be taken off the bike and used as a shoulder bag. I'm currently working to convert the tank bag into a backpack.
The crash bars and the skid plate will protect the bike against damage in case of an accident. For ergonomics, I mounted 30mm handlebar risers and lowered footrests. The BMW comfort-seat will replace the originall torture bench, on which I certainly would not be able to make the tour. For better visibility there are two additional headlights and various reflectors.
Finally I will put some tour-stickers onto the panniers which are kindly provided by odd Bad Kreuznach.